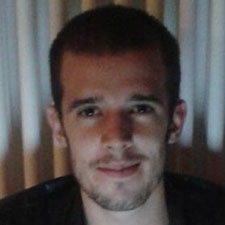 Jean-Hugues Lestang
Jean-Hugues Lestang is a PhD student, looking at the role of neural adaptation in sound localisation in realistic acoustic environments.
Jean is also the Python developer for the Auditory Model Initiative.
Publications
Note that only publications as part of the Neural Reckoning group are included.
Preprints
Dietz M, Lestang J-H, Majdak P, Stern RM, Marquardt T, Ewert SD, Hartmann WH, Goodman DFM
A framework for testing and comparing binaural models.

Steadman MA, Kim C, Lestang JH, Goodman DFM, Picinali L
Effects of gamification and active listening on short-term sound localization training in virtual reality.