Research themes
This is an experimental page to visualise the research themes of the lab. Note that some of the visualisations do not work well in Internet Explorer. Nodes in the graphs below are clickable and will take you to the list of associated publications.
Word cloud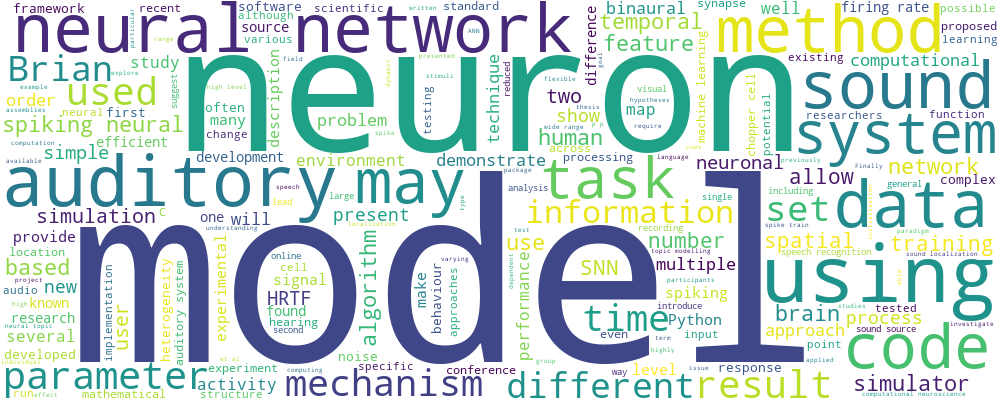 The word cloud is generated from all of the abstracts of publications on this site using the wordcloud package for Python.
Connections
The image above is a clickable SVG file generated by GraphViz using the neato layout algorithm. For each pair of categories, we count the number of papers that are in both categories. This is then turned into a distance target for the layout algorithm, so that it tries to place categories with the lowest number of papers about twice as far away from each other as category pairs with the highest number of shared categories. Nodes (categories) are coloured according to the number of papers in that category, and edges according to the number of papers in both categories.
Hierarchy
The clickable SVG is generated in the same way as the one above but using the hierarchical dot layout algorithm, and this time using a hand-defined graph of relationships between categories. Arrows indicate that the target category is a subset of the source category.